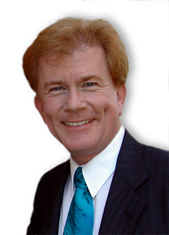 Dr. John L. Gustafson
(born January 19, 1955)
Gustafson was raised in
Des Moines, Iowa
. After completing a degree in Applied Mathematics at
California Institute of Technology
in 1977 he moved to
Ames, Iowa
and completed his M.S. (1981) and Ph.D. (1982) at
Iowa State University
.
Dr. Gustafson is an American computer scientist and businessman, chiefly known for his work in High Performance Computing (HPC) such as the invention of Gustafson's Law, introducing the first commercial computer cluster, measuring with QUIPS, leading the reconstruction of the Atanasoff?Berry Computer,
and several awards for computer speedup.

Dr. Gustafson previously held the positions of Director at Intel Labs-SC, CEO of Massively Parallel Technologies, Inc. and CTO at ClearSpeed Technology. Since August 2012, he has been Senior Fellow and Chief Product Architect at AMD in Sunnyvale, CA.
This site provides links to Dr. John L. Gustafson's publications, research projects, accomplishments and interests.